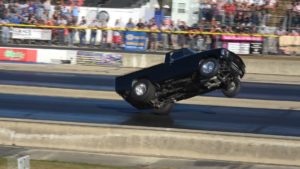 Chevy Luv Truck Wheelie
Chevy Luv Truck pulling a massive wheelie at Byron Wheelie Contest 2017.
Watch this video all the way to the end, there is an awesome surprise that I have never seen at a wheelie contest before and really shocked the crowd. Pretty awesome. Comment below if you have ever seen anything this crazy at the drag strip before.